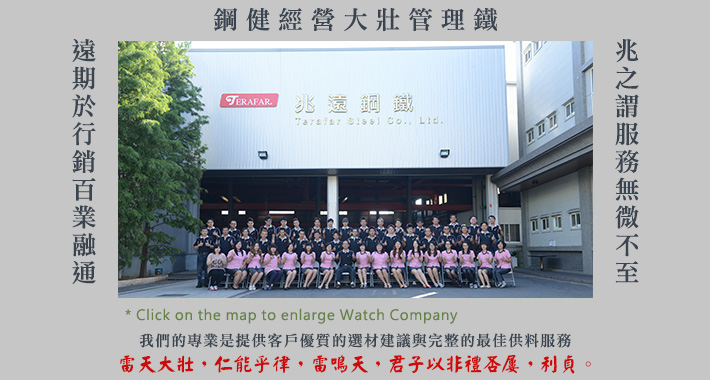 Origin
Terafar Steel was established in the Great Taichung area, which has long been thriving on machinery manufacturing, in 1993.

We engage in local and international trading and tailoring of various types of steel materials, such as steel pipes, plates, bars and equal angle steels. Devoted to forging ahead in our profession, Terafar is equipped with advanced technology and the ability to provide a wider variety of products than our competitors.

In recent years, pursuing sustainable development, Terafar has been dedicated to reforming our company into a highly-efficient modern enterprise and has achieved impressive corporate business performances as a result. Hopefully, with the efforts of every staff member, Terafar can offer our customers more satifying products and services and gain more outstanding business accomplishments in the future.
The Four Departments of our Company: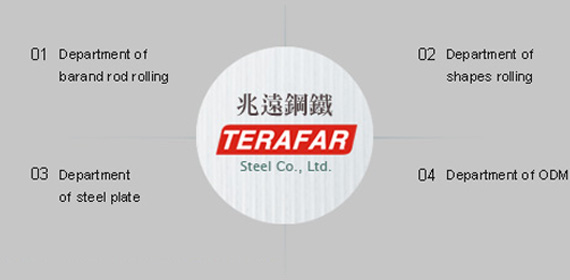 We adopt Enterprise Resources Planning (ERP) to ensure efficient processing of your every order.